New Delhi: WhatsApp will stop working for some iPhones as well as Android smartphones starting January 1, 2021.There are several Android and iOS phones that may not be able to run the app as the company will withdraw support for older versions of OS from next year.WhatsApp said the move was necessary in order to protect the security of its users.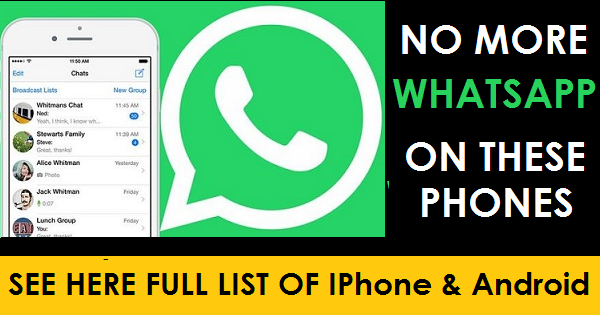 "WhatsApp clearly had no option but to ensure its service remains secure, however it faces the difficult side-effect that the app is no longer compatible with older smartphones," said CCS Insight analyst Ben Wood.
"This is likely to disproportionally impact the long-tail of its users, particularly in growth markets where there is a high proportion of older devices."
iPhone models up to iPhone 4 will not be able to run WhatsApp anymore. However, even though iPhone 4S, iPhone 5, iPhone 5S, iPhone 6 and iPhone 6S were all released before iOS 9, they can still update their operating system. Android phones that will lose WhatsApp support include Samsung Galaxy S2, HTC Desire and LG Optimus Black.
Phones that will lose WhatsApp support from 1 January 2021 include:
Samsung Galaxy S2
Apple iPhone 1-4
HTC Desire
LG Optimus Black
Motorola Droid Razr
Android devices released before 2010
Devices that will need to update to iOS 9 or higher or Android OS 4.0.3 include:
Apple iPhone 4S
iPhone 5
iPhone 5S
iPhone 6
iPhone 6S
Samsung Galaxy S3 and newer
Samsung Galaxy Note
HTC Sensation
HTC Thunderbolt
LG Lucid
Motorola Droid 4
Sony Xperia Pro and newer